Laser treatment for coronavirus shows positive results in patient with severe disease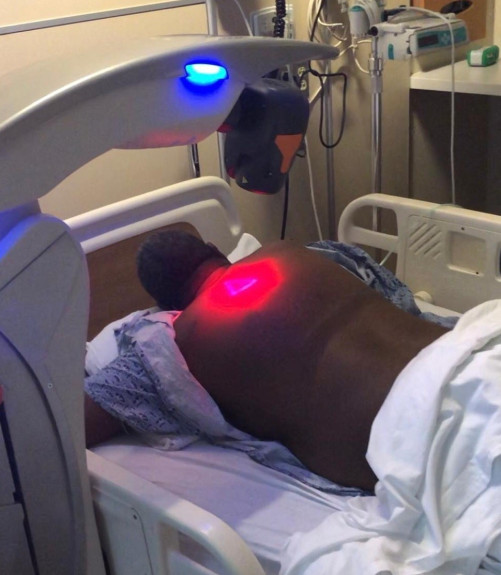 A pain-free laser treatment traditionally used to reduce inflammation could now help coronavirus patients after it showed positive results in a severe COVID-19 patient on a path to intubation who instead was discharged from the hospital.
"This was a man who was really failing to thrive, had not been eating, was not able to get out of bed," said Dr. Scott Sigman, orthopedic surgeon and team physician at UMass Lowell.
The patient in Sigman's study, published in the American Journal of Case Reports, was a 57-year-old Black man diagnosed with coronavirus and was admitted to the ICU for respiratory distress. . .
Boston Herald | August 11, 2020
Author: Alexi Cohan
Photo courtesy American Journal of Case Reports
Read more online or download the PDF»
Read the companion white paper»
https://pbmfoundation.org/wp-content/uploads/2020/08/Laser-Treament.jpg
575
501
PBM Foundation
https://pbmfoundation.org/wp-content/uploads/2020/09/PBM-Foundation-Logo.png
PBM Foundation
2020-08-11 09:32:57
2020-09-04 09:41:47
Laser treatment for coronavirus shows positive results in patient with severe disease